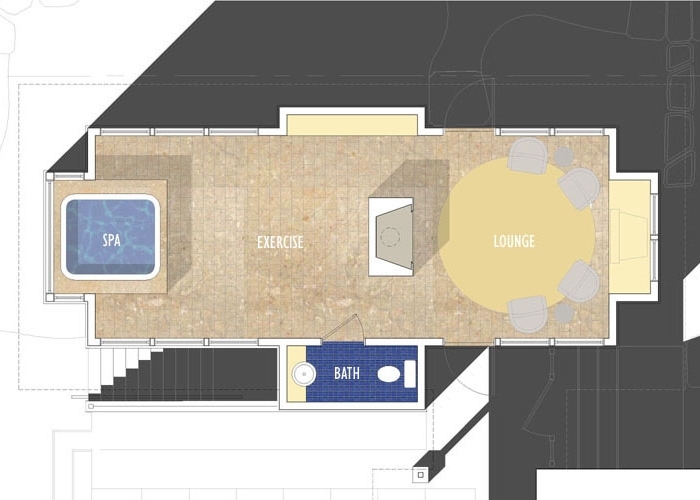 Adkison Pavilion
Seattle, WA
A free standing addition and remodel to an existing home, including:
• Conversion of the existing basement from unfinished space to a game and media room.
• A freestanding addition housing an outdoor living room, a Pilates studio, and a spa.
• A new basement in the addition to provide extra storage area.
• New site drainage to waterproof the existing basement.
• New landscaping of the grounds and of the adjacent city right of way.
• Conversion of the basement of the main house into a home theater.