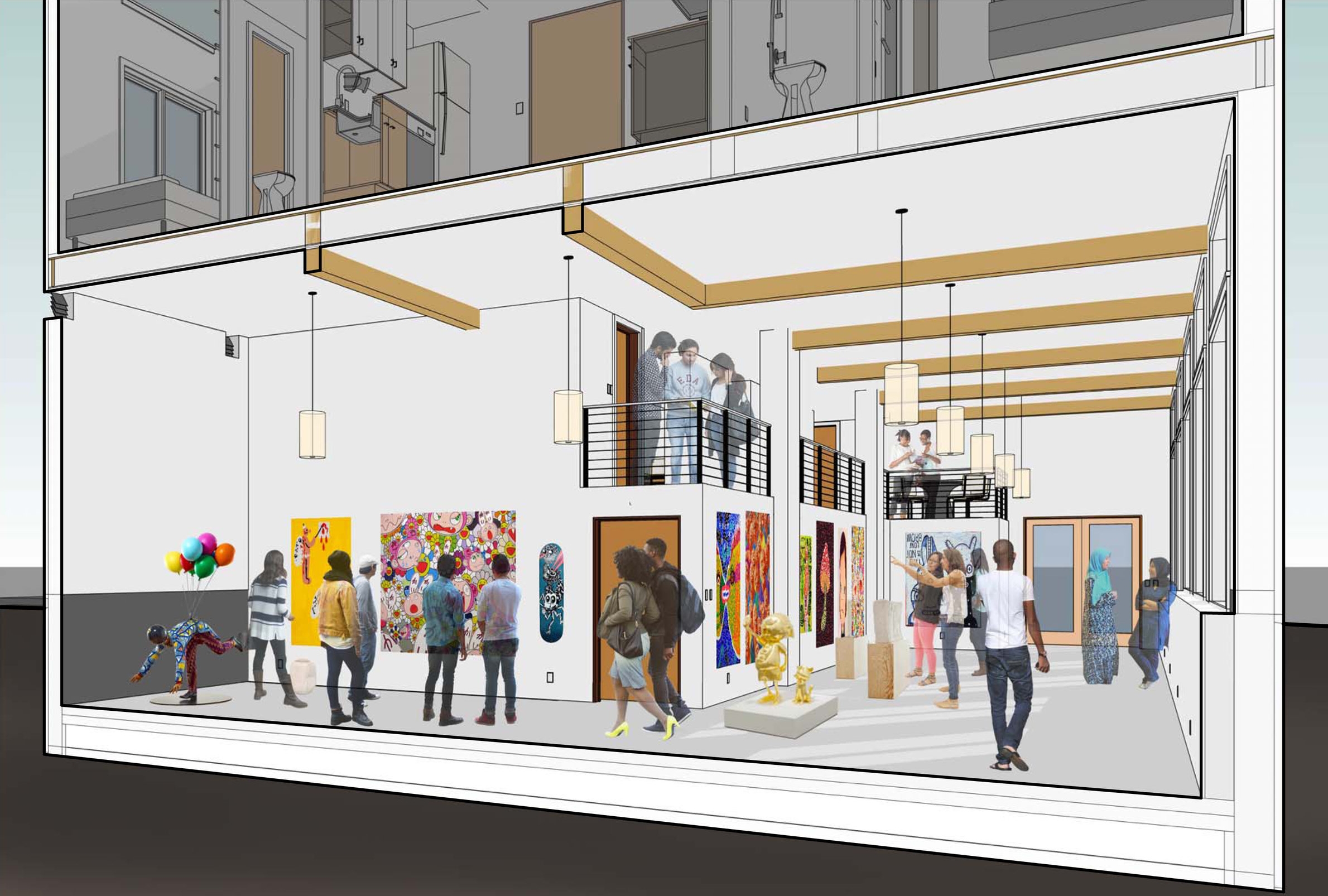 The ROost
901 Hiawatha Place South -Seattle, WA 98144
Lot Size: 4,000 SF

Gross SF: 14,477 SF

Units: 33

Average Unit Size: 244 SF

SF of land per Unit: 121 SF

Gross SF of building per unit: 439 SF
In our second project as designer and developer, we are continuing our earlier work on micro-housing, this time to serve the needs of the local arts community with a development focused on the following:
Affordability: Efficient design allows us to offer rents that are significantly below what is available in more conventional new housing developments. The project also features nine MFTE units available to qualified applicants that rent significantly below market rate.
Livability: Units feature thoughtful built-in amenities, unique custom finishes, generous natural light and ventilation, and loft-style unit designs.
Community: Generous common amenities including kitchens, dining, TV lounge, meeting space, and laundry are provided and arranged to promote chance interaction and help build community among the residents. The communal living arrangement helps bring people together to share work, ideas, events, and creative foment.
Support for the Arts: Amplifier, a nonprofit arts organization located in the commercial space, amplifies voices of grassroots movements.
Sustainability: The project received a 5-Star Built Green certification with an expected energy usage about 1/3 that of a conventional apartment building. A rooftop solar array will provide 85-90% of the domestic hot water for the project.