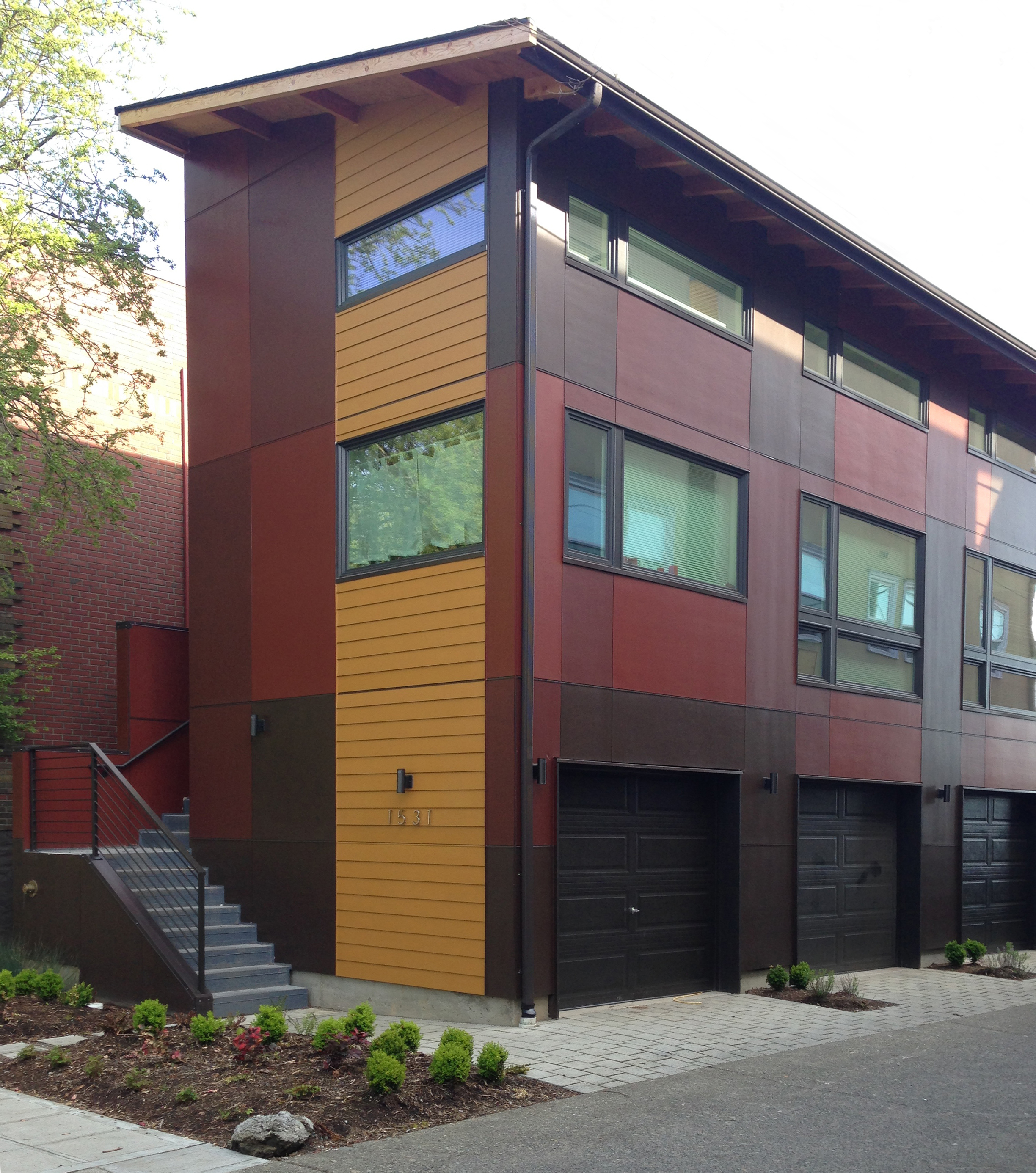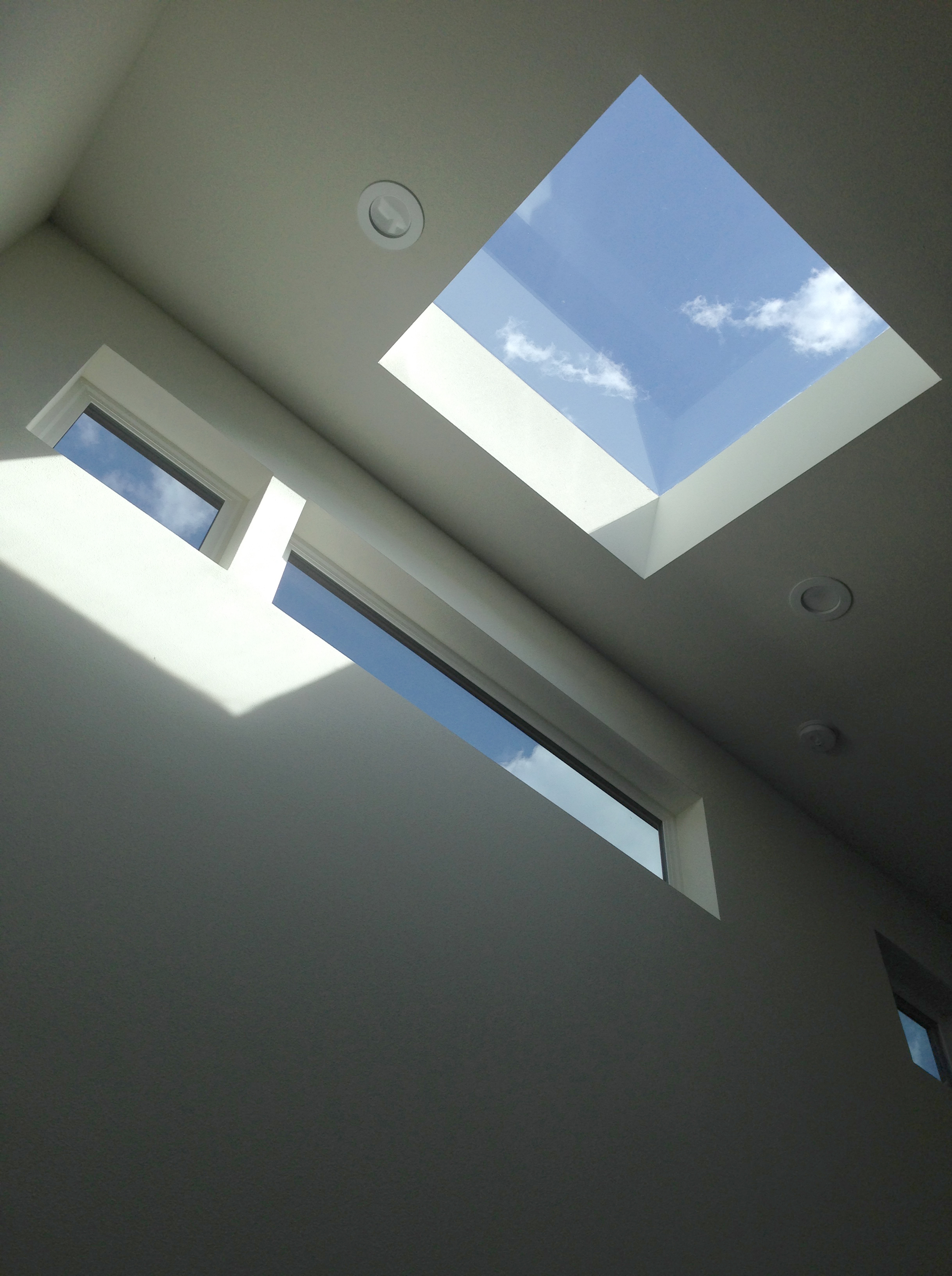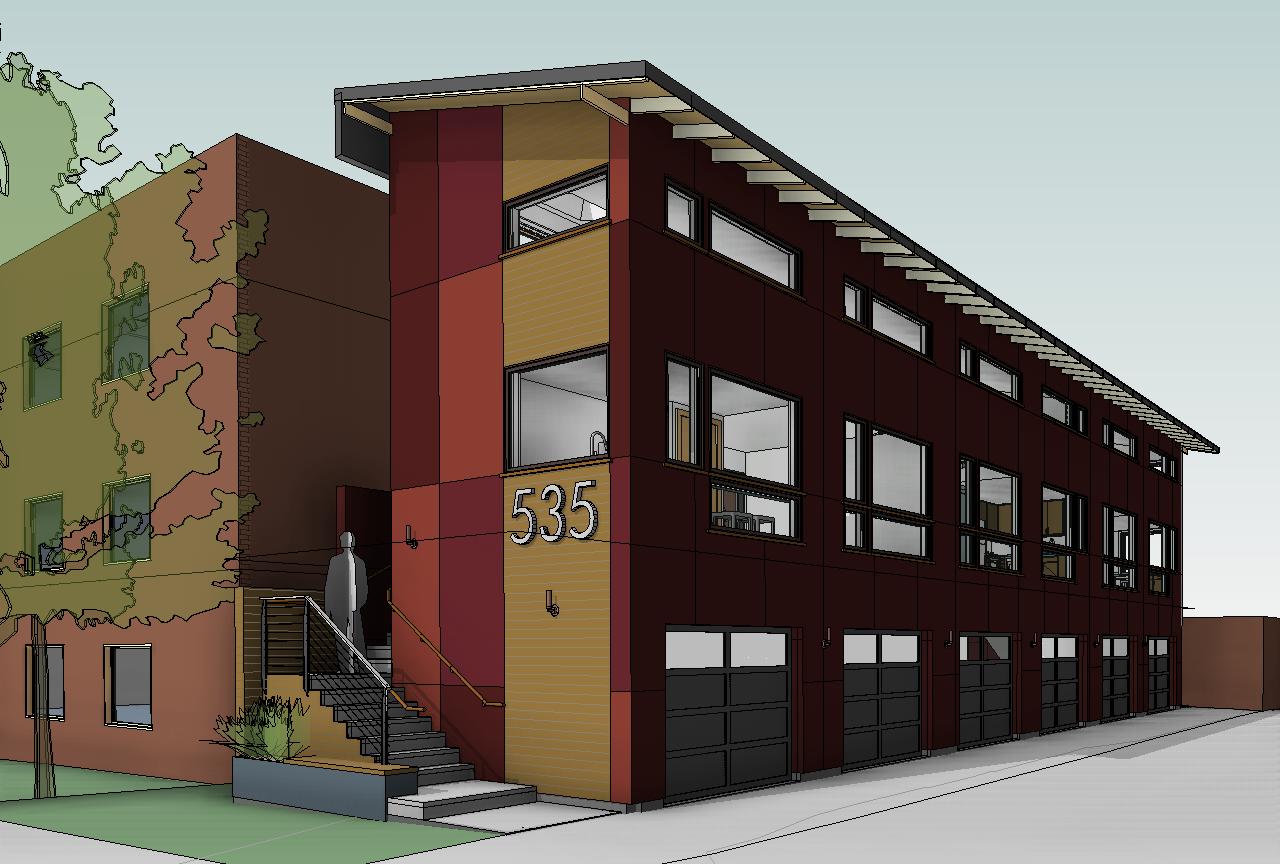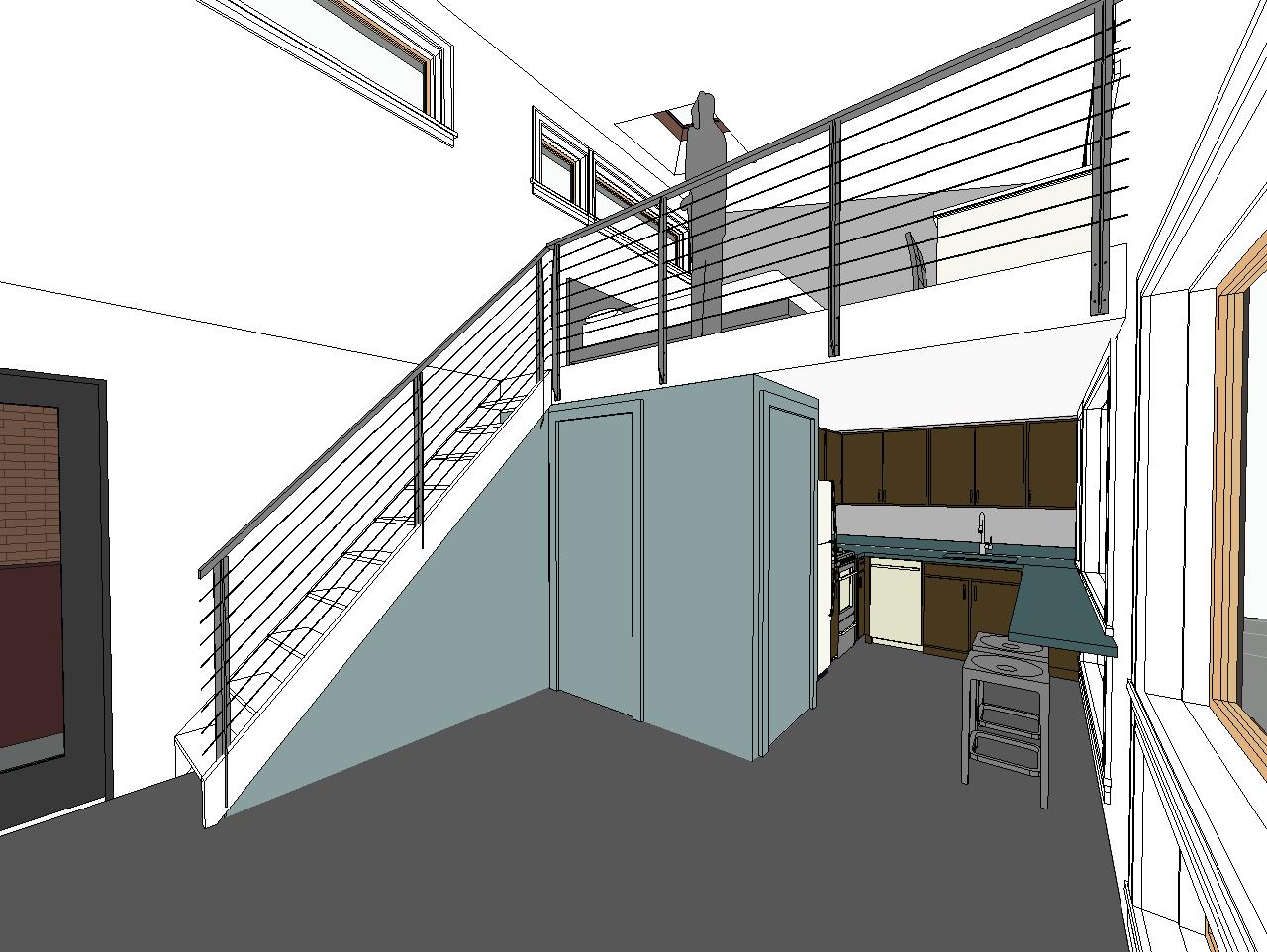 The Wellington LOFTS
Seattle, WA
The addition to the existing 22 unit apartment building provides 3 new studio apartments on top of a new 7 car garage structure.
The building roof slopes and overall massing are designed to step down in scale towards the alley, creating a more harmonious composition and limiting the amount of wall area facing the apartments across the alley. The massing scheme allows the sleeping lofts to be placed away from the west building facade, which improves privacy relationships across the alley. The façade expression features a color range of painted cement panels that match the existing brick so the new building will fit within the character of its immediate context.
The building has a consistent design concept and a quality material palette. Garage doors and apartment windows are aligned from to to bottom on the facade in order to provide a simple composition, similar to that of neighboring masonry buildings.
Each unit has a large sleeping loft above the kitchen, bathroom and laundry at the apartment level. The living area takes advantage of the double height space. The thin floor plate and simple shed form provide each unit with access to good natural light. High windows provide individuals within the units views to the sky and maintain privacy from neighboring buildings.